A Year-Round Destination
Bethel, Maine
About Bethel
A Classic New England Town
Bethel, Maine is the classic New England town: a quaint, picturesque village that in some ways has maintained its classic appearance and down-home sensibilities. Searching more deeply, one discovers a very active modern community of business people and artisans who strive to improve their lives and their community and are concerned for one another.
Bethel Skiing
Winter speaks for itself here, and Sunday River offers some of the finest ski terrain in the Northeast.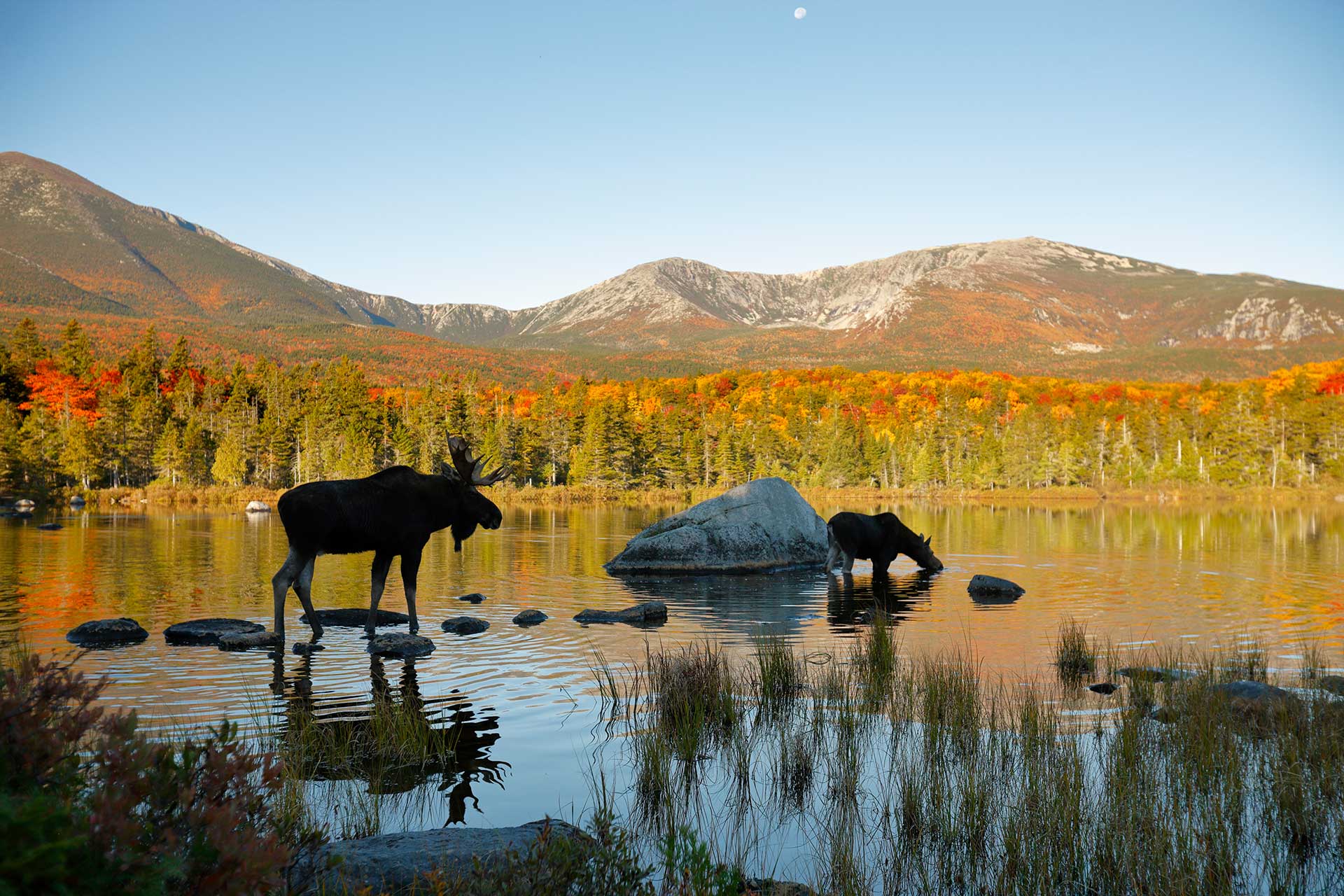 Bethel has a rich history and began as a farming community, but in 1851 a railroad was built that connected Portland, Maine, and Montreal. Tourists began discovering the many treasures Bethel had to offer, and it became popular with New England travelers. Gould Academy, founded in 1835 as the local high school, has attracted benefactors and investors who have provided the means for the learning institution to become one of the best private schools in the United States.
Of course, the establishment of the Sunday River Ski Area has also enabled Bethel to prosper. Sunday River has become one of the best ski areas in the Northeast with the distinction of its celebrated snowmaking abilities. Bethel is the closest large town, attracting tourists who need groceries or would like to dine out or see a movie.
If you choose to travel down to Bethel, begin your excursion down on the Village Common surrounded by various shops, restaurants, and historical buildings. The square is lined with 19th century homes, beautifully maintained throughout the years. Stop in the Bethel Inn & Country Club for a meal or a round of golf or shop for antiques, clothes, and beautiful hand-made crafts in one of the many shops on Main Street. Try to visit during one of the Craft Fairs – a huge favorite for people living near and far. You will discover what many people before you have learned …that Bethel is a comfortable place to live filled with pleasant, decent people but it is also a wonderful special destination spot for vacation or for getting married! We can testify on this personally as we tied our knot here!!!
For more information, please go to www.BethelMaine.com for local activities and businesses.
Visit Bethel, Maine in Style
Year-Round Adventures Await!
Alpine and Nordic Skiing, Hiking Trails, Destination Weddings, Historic New England